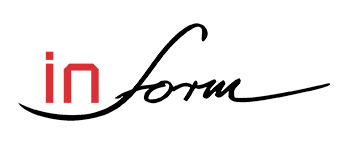 Torino Design and Fidia. Technology and innovation, a perfect
style combination
"Good design is innovative, it interprets new technology." This is how Roberto Piatti, CEO and founder of Torino Design begins his book 'Il car design verso nuovi orizzonti', published by Silvana Editoriale to celebrate the first 10 years of the design centre he created and named after the city that symbolises the Automobile. More than 200 models have been created, an intense design activity encompassing dream cars and standard models, in both the private and commercial sectors, and focusing on strategic markets such as India and China. Following our last interview, published in Fidia InForm in 2003 when he was still Managing Director at Stile Bertone, we caught up with Roberto Piatti to ask him about his new entrepreneurial adventure and the philosophy behind it. A sailing enthusiast, a fan of classic roadsters and a lover of beauty understood as an identity and means of expression that is not defined by fashion trends, Roberto Piatti welcomed us in the luminous offices at Moncalieri where he heads a team of 60 engineers, stylists and designers.

The vision of the founder, Roberto Piatti
This year Torino Design celebrated its first ten years of activity, confirming its international reputation as a dynamic, independent design centre that is able to anticipate new trends and operate flexibly in the market, while also integrating the most outstanding partners in the sector. "My approach is based on a design culture that considers the first imprinting to be essential", explains Piatti, "from the blank sheet to the 1:1 scale milled model. It is on the initial design phases that the perception of the entire process rests. Our work is extremely important for the success of the product, and for this reason I firmly believe in the value of investment right from the first outlines of the design sketch and, rather than offering a wide range of services, I prefer to create strong synergies with consultants and highly specialised entities in the Turin economic area, with a view to informed design and integrating the highest levels of know-how."
His is the vision of a true innovator, of someone who looks beyond the restrictive approach of small technological advances bound by the sales of current products in order to define absolute criteria for new design. A courageous determination to look ahead, a profound awareness of the sector and its centres of excellence combined with a strategic vision of the large emerging markets: these are the formidable qualities driving the continued and prominent growth that has made Torino Design today one of the most high profile design companies in the sector.
"My approach is based on a design culture that considers the first imprinting
to be essential", explains Piatti, "from the blank sheet to the 1:1 scale milled model."
Growth driven by international markets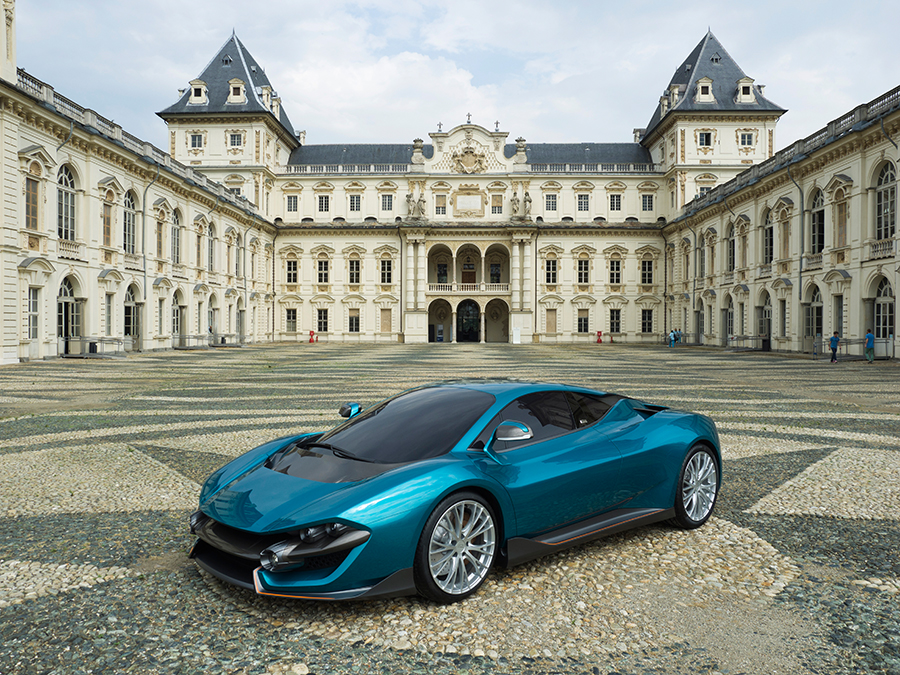 "I gained experience of Asian markets during the years I worked with I.DE.A Institute in the early '90s, when the automotive sector made an initial impact in China with the first joint ventures," recalls Piatti. "Immediately, I realised that the Chinese market would generate incredible projects and innovation and, in fact, today it undoubtedly represents the largest segment of our business. It is a controversial and complex world that could pioneer new concepts and models, although at present it would seem to be limited to reproducing already obsolete European standards."
An uninterrupted stream of growth of more than twenty million vehicles per year: this is the business reality in which Piatti's Turin-based company largely operates. In China, Torino Design keeps pace with the strong economic and manufacturing growth, anticipating new trends and creating designs for newly established local companies. This is the case of the Maxus G10 space wagon, the latest model to be designed and styled for SAIC. In Europe, Torino Design is the certified supplier of the Fiat Group; and has also worked for Ferrari, Mc Laren and Scania. In Russia, the company designed an innovative truck cab prototype for Kamaz, which was showcased at the 20th St Petersburg International Economic Forum. On the show car front, the most recent model developed by Torino Design is the Supersport, based on the chassis and mechanics of the old Bugatti EP 110. After the brand was acquired by Volkswagen, a factory with various engineers and a series of chassis and mechanical parts were left over at Campogalliano; the idea was to use this basis with new styling in order to develop a concept for the 2015 Turin Motor Show.
"As an innovator, if you get too far ahead, it's a bit like arriving late"
Design hand in hand with innovation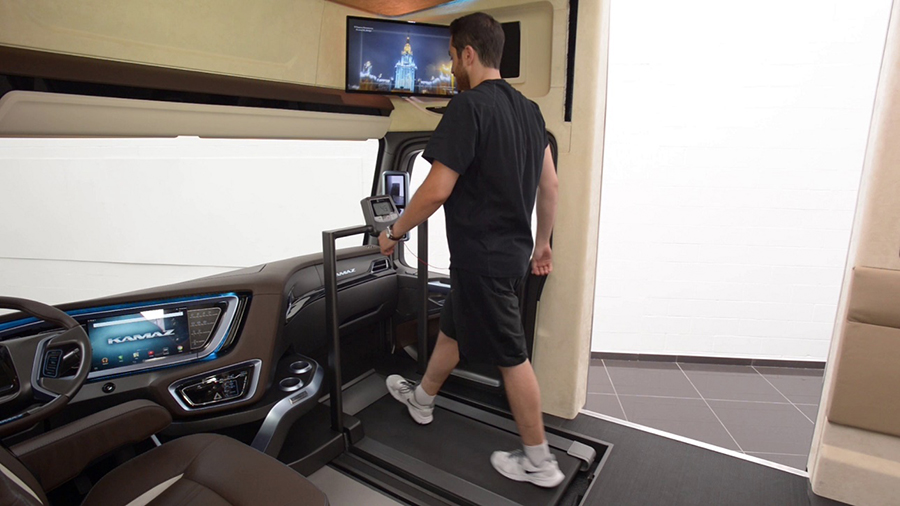 "Good design produces a change of concept, and not small changes in detail," maintains the eclectic engineer from Turin who, in the 2000s, with the design of the Bertone 'Filo', literally turned upside down the paradigms of the man-machine interface. "Nowadays everyone talks about innovation, but fifteen years ago that design was truly pioneering," explains Piatti. "At the time, I was head of Design Machine, Bertone's 'technological centre' and the 'Filo' was an incredible success for me. Before introducing the 'Filo' at the Geneva Motor Show, I had offered it to General Motors and, thanks to that concept and the whole 'drive by wire' system, we achieved a very significant turnover. We were named suppliers of the year by GM: the only time a design company has been nominated 'Supplier of the year'. Example of liveability inside the cabin by Torino DesignThe idea was to push innovation to the limits, based on the concept of comfort and spaciousness inside the vehicle. At the time, smartphones did not yet exist but we had already developed the control column with Nokia, while Bose designed the audio system and SKF supplied actuators engineered for Airbus. A concentration of innovative partners making up an incredible technological laboratory! The 'Filo' is still up to date today: you drive from the comfort of a sofa and brake with a travel of only 2 millimetres. We had brought together so many ideas and the Wall Street Journal spoke of the car of the future; in effect, it was easier to make innovative vehicles twenty years ago than it is now."
"As an innovator, if you get too far ahead, it's a bit like arriving late," says Piatti ironically. And so what is the role of technology in order to be 'on time'? "In our society, the 'disconnection' between actions is increasingly evident. However, we must be able to recognise when a new technology leads to a change of concept, and when it serves only to optimise a manufacturing process."
Proportions, touch, volume: the traditional skills of the model-makers will never be lost. In fact, whether designing concept or world cars, you need to know how to combine the new computerised techniques with traditional methods.
The importance of scale models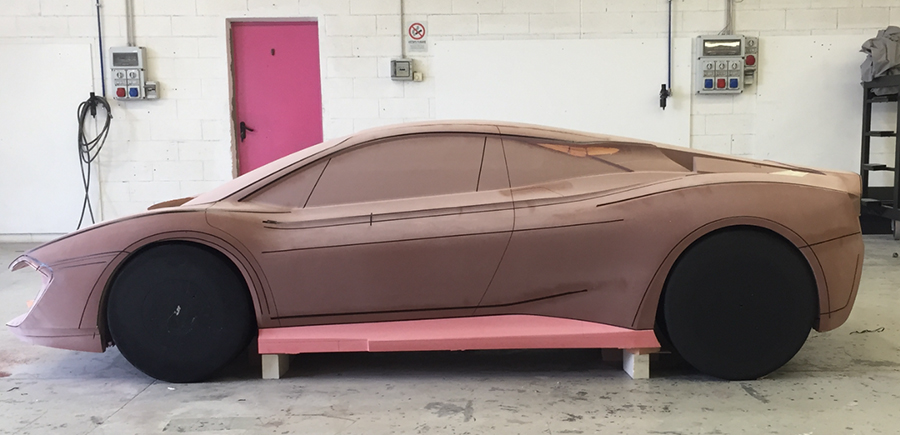 "Years ago, the trend for virtual reality (3D projection with glasses) led everyone to think that the milling of scale models was outdated. Then it was found that this actually cost much more than the conventional methods which in any case were still indispensable because, whether we like it or not, touch gives a different dependability. In fact," points out Piatti "although they possess all the latest technology, serious design houses have always continued to make 1:1 scale models with a high level of detail. From my point of view, scale models are essential for the approval of a design as the human eye needs to perceive volume in a tangible manner, and also because certain levels of surface quality, or the behaviour of a certain type of cut or movement are only perceptible on the model."
Precisely with a view to studying new concepts, and even before developing any style details, the most advanced manufacturers make 'proportion models', initial models that enable you to see in real life how a very innovative design behaves at the level of the balancing of masses, forwards thrust and overall vehicle volumes. With extreme mathematics in particular and in order to see how the perception of the vehicle can change completely, German manufacturers can make up to as many as 20-30 of these physical models when designing a new model. This is why it is essential to invest in excellent technology for the milling phases, when numerous changes are made and programmed at short notice.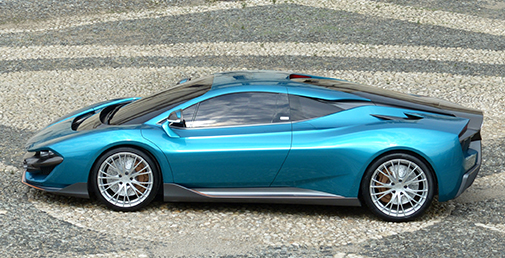 Proportions, touch, volume: the traditional skills of the model-makers will never be lost. In fact, whether designing concept or world cars, you need to know how to combine the new computerised techniques with traditional methods.
"One of the largest Chinese companies that makes very high level prototypes, sometimes even functioning prototypes, for smartphones and computers came to see me," continues Piatti. "In effect, a rendering, however perfect, will show only a well-drawn rectangle. Instead the beauty of these objects lies in their weight, the radius of the curve, the sensitivity of the pushbutton, the play and precision. The 1:1 scale model remains fundamental, and the contribution made by technology today that I consider to be important is being able to update CAD models and produce the milled models quickly, accurately and efficiently. Nowadays, processing is extremely fast and so if a client requires a significant modification it is often quicker to update the mathematics and mill a new model, rather than making the modification manually. And this is where technological excellence comes into play."
Following on from the experience gained at Stile Bertone, Torino Design uses Fidia technology which is perfect for 5-axis milling.
A reduction in milling times owing to CAD technology and high speed milling
Generally, the entire front, side and rear are milled; then the symmetrical side is completed automatically using NC technology. In the past, when this technology was not available, the model was finished by hand on both sides. Today, owing to infinitely more efficient milling systems, the mathematical calculations are updated in a couple of days and the model-makers merely adjust small details of the surfaces created by high speed milling, using a high degree of finishing. Although it is still a necessary skill, manual work on the model is diminishing because mathematical processing using high quality technology is undoubtedly worthwhile.
"A relationship founded on constructive dialogue ensures that the entire process is based on qualitative excellence" concludes Piatti. "We are increasingly working in co-design, co-engineering and with technological partnerships throughout the production chain, even though more often than not manufacturers have their own in-house design centre. Mutual respect gives creative freedom especially to the initial phases of the design, from the design sketch to the milling of the full-size model. As I said, for us synergies with the most highly specialised players are important and, following on from the experience gained at Stile Bertone, Torino Design uses Fidia technology which is perfect for 5-axis milling. We are extremely satisfied with the high precision in relation to working volumes. In our work, achieving perfect fillets is of fundamental importance: we obtain better than expected results, considering that the surfaces have been machined at different times and with varying tool inclinations. It is possible to program very long machining cycles and with many unmanned hours."
Milling technology evolves and Fidia, like Torino Design, is always looking to anticipate new requirements in the various sectors in which it operates. With precisely the needs of the car design world in mind, Fidia has developed a modular configuration with up to four heads machining simultaneously. Innovation and style: these define and unite the two companies, always looking ahead.
CHIAPPERO Alessandra
Consult the technical data sheet on Fidia machines ideal for 1:1 scale models.