DL
321
On the DL321 direct linear motors replace the re-circulating ball screws on the X & Y axis, reaching a speed rate up to 60m/min.
Technical specifications and Layout
DL321
DL221
DL261
X Strokes
3200mm (126")
2500mm (98")
2500mm (98")
Y Strokes
2200mm (87")
2200mm (87")
6000mm (236")
Z Strokes
1250mm (49")
X Y Axis speed
60m/min
Z Axis speed
30m/min
Table size
3000x2000mm (118" x 79")
2500x2000mm (98" x 79")
2500x6000mm (98" x 236")
Load capacity
3500 Kg/m² (717 lbs/sqft)
Milling spindles
M5A/55-24, M5A/55-20G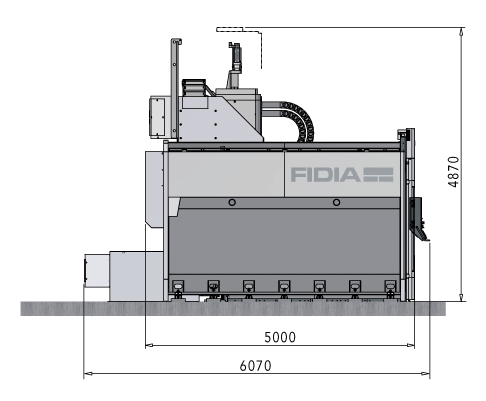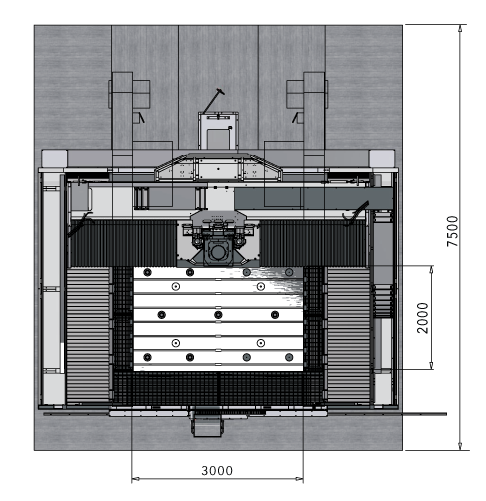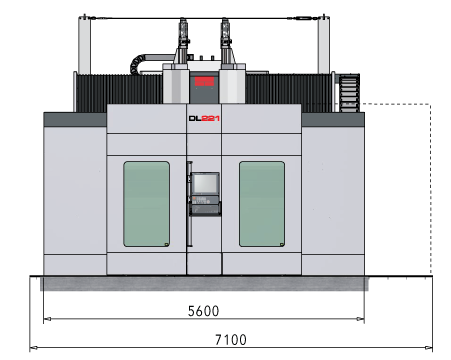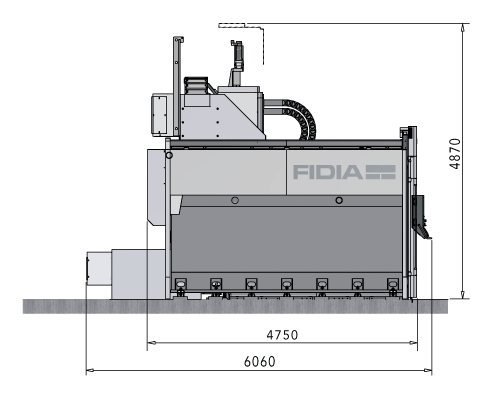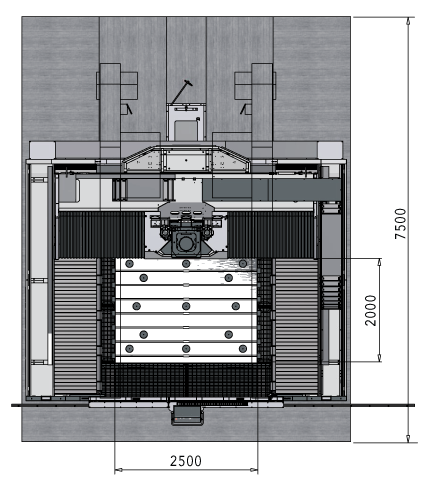 Bi-Rotary M5A head
M5A head enhances the high-speed cutting performances of D321 line and fits over a wide range of applications. It is built around a cast iron structure meant to deliver stiffness and thermal stability during demanding machining on steel, cast iron and aluminum.The compactness and the geometry structure of the head enable to reach the most difficult areas and therefore to use shorter tools.
The axes cinematic chain is provided with life-time automatic backlash recovery system and it is able to perform 0.001° resolution. The high dynamic of the axis of M5A head allows the application of the D321 line in 5 axis high speed machining. The same head can be used in 3+2 axes positioning mode, stiffly clamping the rotary axis by means of powerful hydraulic breaks, exploiting the maximum torque and power of the spindle.