D
321

LINE
New Compact Gantry
The new D321 line is the best solution for mold finishing applications having a compact size with a very large working envelope.The wide opening front door is ideal for loading large and heavy workpieces while offering an unsurpassed visibility.Fast and precise, the new compact Gantry machines take advantage of the FIDIA Bi-Rotary M5A head.
As well as the standard D321 machine, Fidia offers two further versions, the D321/M and the DL321.
Technical specifications and Layout
| | |
| --- | --- |
| D321 | Features |
| X axis travel | 3000mm (118") |
| Y axis travel | 2200mm (87") |
| Z axis travel | 1100mm (43") |
| Axis feed rate | 24m/min (940ipm) |
| Table size | 3000x2000mm (118"x79") |
| Load capacity | 3500 Kg/m² (717 lbs/sqft) |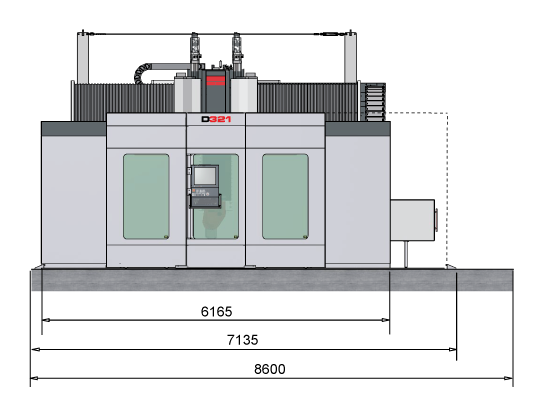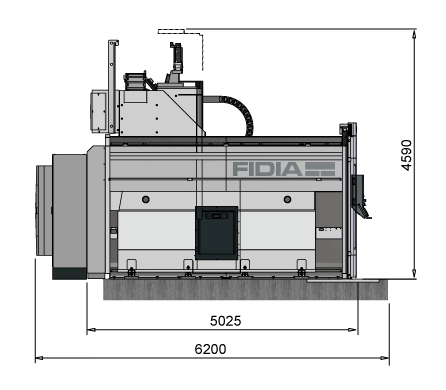 Application areas
Automotive
The automotive sector is demanding far higher accuracy in mold machining; this is especially true for mold finishing applications.Thanks to its long experience in the sector, Fidia has recently designed the new D321 line featuring all the options needed to find the perfect solution in high quality machining.
Aeronautical components
High accuracy and efficiency in 5-axis machining are mandatory when it comes to structural parts for the aeronautical sector. This is where the D321 line comes in offering innovative solutions when machining aluminium, titanium and alloy steel.
Bi-Rotary M5A head
M5A head enhances the high-speed cutting performances of D321 line and fits over a wide range of applications. It is built around a cast iron structure meant to deliver stiffness and thermal stability during demanding machining on steel, cast iron and aluminum.The compactness and the geometry structure of the head enable to reach the most difficult areas and therefore to use shorter tools.
The axes cinematic chain is provided with life-time automatic backlash recovery system and it is able to perform 0.001° resolution.The high dynamic of the axis of M5A head allows the application of the D321 line in 5 axis high speed machining. The same head can be used in 3+2 axes positioning mode, stiffly clamping the rotary axis by means of powerful hydraulic breaks, exploiting the maximum torque and power of the spindle.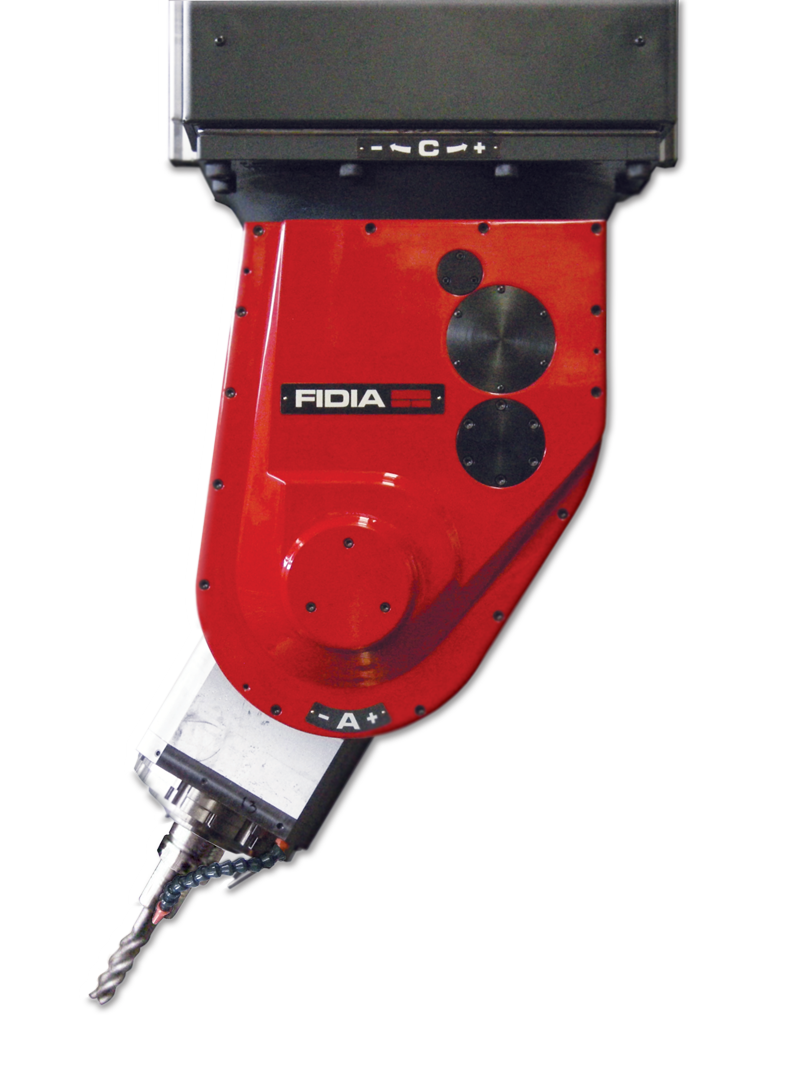 Tool magazine
The machine is equipped with an automatic tool changer with 24 or 42 positions, an automatic opening safety door and an external opening for the loading and unloading of tools.A laser measuring tool system is also positioned inside the tool magazine.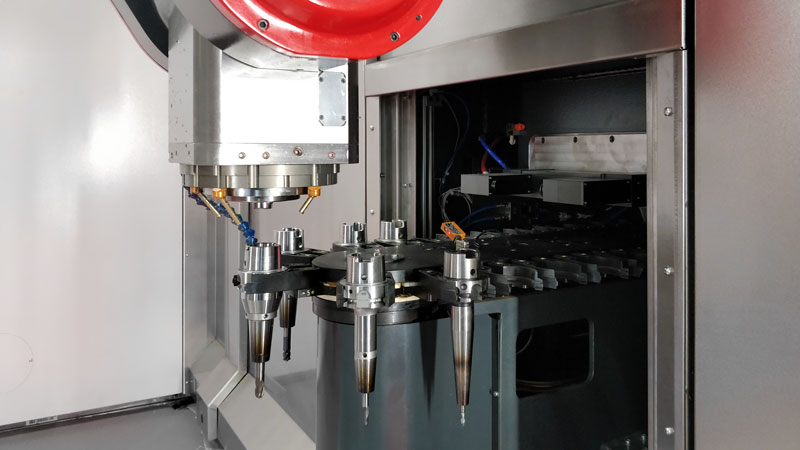 Working area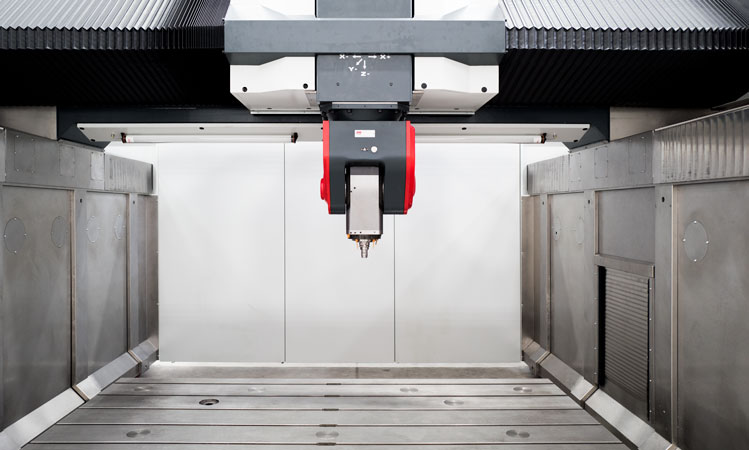 On D321 and DL321 the working table is made of cast iron as an independent part, fastened to the floor, while on D321/M the table is integrated into the monolithic structure of the machine. The surface of the workpiece table has T slots to clamp the parts. The new line D321 combines a compact footprint with a remarkable working volume.