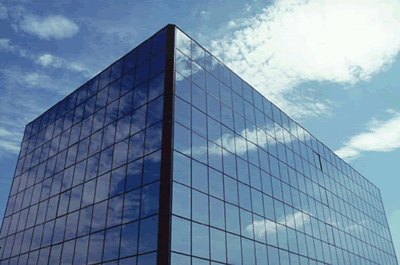 L'attività di ricerca e sviluppo (R&S) ha sempre rappresentato uno dei punti di forza del Gruppo ed è stata pertanto oggetto di notevoli investimenti nel corso degli anni. Alle attività di R&S è attualmente dedicato un team di 34 persone che operano anche con il supporto di consulenti specializzati.
Mediante le attività di ricerca e sviluppo il Gruppo persegue l'obiettivo di adeguare costantemente i propri prodotti alle esigenze della clientela e di essere sempre all'avanguardia con l'innovazione tecnologica nel settore merceologico di riferimento. La ricerca si sviluppa su entrambe le linee di business del Gruppo.
Fidia è particolarmente attiva nel campo della ricerca finanziata. Attualmente Fidia partecipa a numerosi progetti promossi dalla Commissione Europea, dal Ministero dello Sviluppo Economico e dalla Regione Piemonte. Tali progetti sono l'occasione per avvalersi della collaborazione di università e centri di ricerca di fama e prestigio internazionali.
I risultati di questi progetti contribuiscono significativamente alla definizione delle principali linee di sviluppo dei prodotti del Gruppo sul medio e lungo termine.
Contatta il gruppo di ricerca
Zero Defects Manufacturing Platform
ZDMP
ZDMP combines state of the art zero defect technological approaches based on commercial grade or open-source software, with built-in software for any gaps, and with an open development approach and App store. It focuses on both Process and Product quality modules for pre, during, supervisory, and post-production quality issues to ensure manufacturers are enabled for a Zero-Defect environment. In ZDMP FIDIA will further develop its quality systems to prevent failures and to tune process parameters.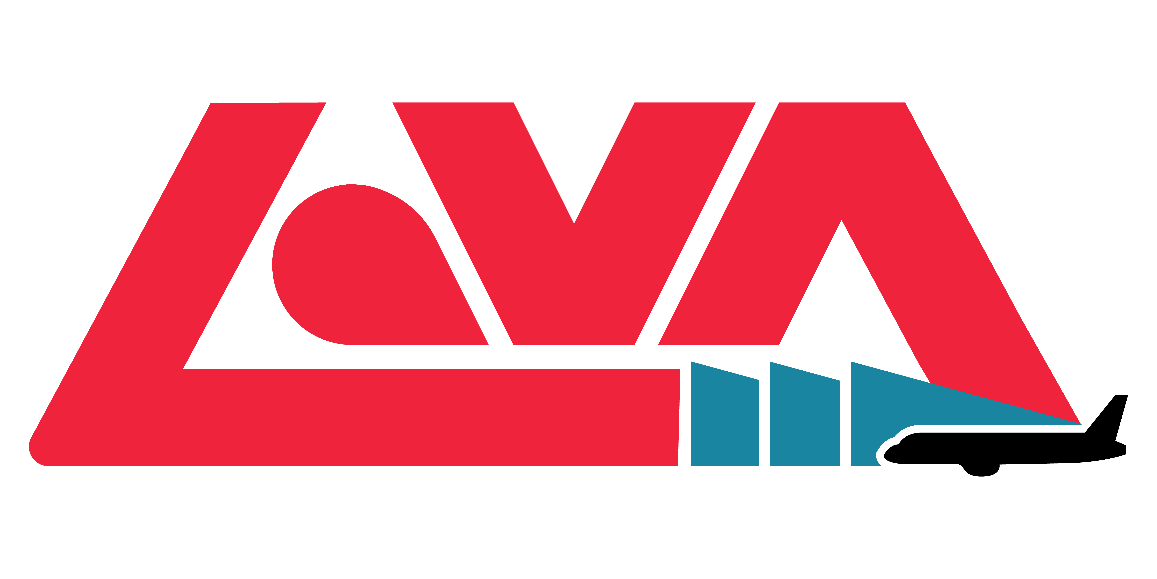 Large Volume Applications
LAVA
LaVA project will deliver a range of improved, accurate, traceable measuring systems for operation as large volume metrology tools and integration of these tools into a factory coordinate metrology network. The network and tools will be suitable for operation in typical factory environments or for permanent inclusion inside manufacturing systems such as FIDIA's machine tools. The tools and technologies delivered by the project will offer better accuracy, enhanced uncertainty calculation and budgeting, improved compensation methods and the ability to interface with production and assembly process control.
Seamless and safe human - centred robotic applications for novel collaborative workplaces
SHERLOCK
SHERLOCK aims to introduce the latest safe robotic technologies including high payload collaborative arms, exoskeletons and mobile manipulators in diverse production environments, enhancing them with smart mechatronics and AI based cognition, creating efficient stations for human-robot collaboration, designed to be safe and guaranteeing the acceptance and wellbeing of operators.

Hierarchical Open Manufacturing Europe
HOME
HOME project aims to make all information needed to manage production processes available to all people working in the plant quickly, reliably and remotely. When supported by adequate analytical tools and connected systems, the human role to manage the factory can become easier and more central to the entire process, because of the enhanced real-time data-driven decision making capability. HOME will interconnect all levels of the factories, from the enterprise level, to the single plant, to each production line, down to every single machine and its sensors.
In this project, FIDIA aims to improve greatly its capability to extract and interpret data coming from the high speed milling machines, not only for a better monitoring of the machine behaviour and the process quality, but also to be able to predict errors, failures and maintenance necessities.

PROGnostics based Reliability Analysis for Maintenance Scheduling
PROGRAMS
The main objectives of this project are to develop a model-based prognostics method integrating the FMECA and PRM approaches for the smart prediction of equipment condition, a novel MDSS tool for smart industries maintenance strategy determination and resource management integrating ERP support, and the introduction of an MSP tool to share information between involved personnel. The proposers' approach is able to improve overall business effectiveness with respect to the following perspectives: increasing Availability and Overall Equipment Effectiveness, continuously monitoring the criticality of system components, building physical-based models of the components, determining an optimal strategy for the maintenance activities, providing in a machine condition monitoring system, developing an Intra Factory Information Service. The production and maintenance schedule of complete production lines and entire plants will run with real-time flexibility in order to perform at the required level of efficiency, optimize resources and plan repair interventions.

ICT Powered Machining Software Suite
MC-SUITE
New generation of ICT enabled process simulation and optimization tools enhanced by physical measurements and monitoring that can increase the competence of the European manufacturing industry, reducing the gap between the programmed process and the real part. MC-SUITE project wants to boost the productivity of manufacturing industry bridging the gap between simulated and real processes. Today's main limitations will be overcome using the latest available ICT technologies in a holistic way, including High Performance Computing, Advanced Visualization, Cloud Computing, Smart Analytics, Decision Support Systems and Big Data with Artificial Intelligence algorithms.
New aerospace advanced cost effective materials and rapid manufacturing technologies

MMTech
Development of technologies and methodologies which have the potential to improve the cost- and time-efficiency of manufacturing, maintaining and repairing complex aerospace parts components as well as reducing the environmental impact, across the whole life cycle of the aircraft. The scientific project target is based on the sustainable introduction of titanium aluminide alloy, a promising advanced material for aerospace applications, and the related revolutionary manufacturing technology.

Integrated framework for a cost-effective and EASE of Repair, Renovation and Re-use of machine tools within modern factory
EASE-R3
Selection of the best maintenance strategy including decommissioning, such as Renovation, Repair, Re-use, according to the minimization of Life Cycle Cost (LCC) and Life Cycle Assessment (LCA) related parameters. Once the selection is performed, EASE-R3 then investigates different technologies supporting maintenance tasks such as Augmented Reality (AR)-based, Virtual Reality (VR), Condition monitoring, etc.
Lifecycle extension through product redesign and repair, renovation, reuse, recycle strategies for usage&reusage-oriented business models

T-REX
Definition of new Business Models taking into account new trends for manufactures in which companies are moving towards not the sales of a product, but of a product-service system, where the service components may be predominant with respect to the product one. T-REX provides technological tools to completely change the manufacturer's perspective over the costs and revenues arising during the product lifecycle as Design-for-X techniques, Service Engineering methodologies, Fleet Management technologies, Condition Based Maintenance strategies.
Intelligent Fault Correction and self Optimizing Manufacturing systems

IFaCOM
The vision of IFaCOM is to achieve near zero defect level of manufacturing for all kinds of manufacturing, with emphasis on production of high value parts, on large variety custom design manufacturing and on high performance products. This has been achieved through: 1) Improved performance process control to reduce defect output and reduce the costs of defect avoidance 2) Enhanced quality control to obtain more predictable product quality 3) Enhanced manufacturing process capability independent of manufactured parts The objectives were to reach a level of excellence for a systematic body of knowledge on near zero defect manufacturing output through improved process control. In IFaCOM this has been obtained through development of new manufacturing strategies and methods which have been demonstrated in industrial cases. The fulfillment of these topics of the objective has lead to better performance in industries that apply the new technologies developed and an opportunity for equipment manufacturers to offer new high performance products, machine tools and auxiliary equipment on the market
Advanced intelligent machine adaptive control system
AIMACS
The objective of the AIMACS project was to improve the productivity of CNC machining, achieving in the same time superior quality and reduction in production costs as well as in negative environmental impacts. AIMACS is a multidimensional self-optimizing adaptive control system which analyze the full range of critical machining process parameters and automatically and intelligently adapt the machine operation in real-time to achieve optimal performance level. Performance at the limithas been achieved by explicit analysis of continuously varying machining conditions, production disruptions and anomalies, plant performance variations and random changes in the production plan. Knowledge about process variability and successful adaptation are extracted by the AIMACS system, decomposed into Knowledge Atoms, recombined for new machining tasks and applied in choice of parameters. Iterative learning and dynamic parametrization are applied to achieve continuous improvement with each manufactured piece.
Hierarchical and Adaptive smaRt COmponents for precision production systems application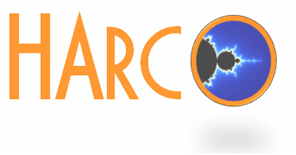 HARCO
Development of Smart Components based on plug-and-produce "Modular Adaptronic devices" integrating smart and multifunctional actuators/sensors capable of performing a wide array of multiple functions, from high and adaptable damping and stiffness characteristics to active structural measurement and control function to achieve extremely high dynamic/thermal stability required in fast and precision machining
ADAMOD
Plug-in ADAptronic MODules for real-time error compensation (Thermal & Vibration) and superfine positioning in reconfigurable high precision machine tools
Integ – μ
Integ – μ. New production technologies of complex 3D Micro–devices through multi-process integration of ultra precision engineering techniques
COMETA
Advanced Polymeric COmpounds and Metal Matrix Composites for Excellent Performances in Machine Tools applications
InTime
In time delivery in non-hierarchical manufacturing networks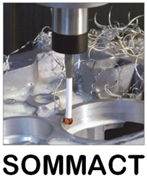 SOMMACT
Self Optimising Measuring Machine Tool
ESTOMAD
Energy Software Tools for Sustainable Machine Design
FOFdation
Foundation for the Factory of the Future
TRASPARENCY
Adaptive Business Collaboration by progressive knowledge sharing and engineering
DYNXPERTS
Plug and Produce Components for Optimum Dynamic Performance Manufacturing Systems