Starting from the compact version VHE1166 (1.100x610x610) mm, the VHE machining centers standout for the high robustness of their cast iron structure. Such a structure allows for high removal volumes of material, and is extremely indicated for all the applications like stamping dies, and mechanical machining, requiring high spindle torque.
High performance 3-axis machines with a moving table. The C-frame structure, with an extremely robust base and column, is generously proportioned to guarantee maximum rigidity, stability, lasting quality and accuracy. VHE models are equipped with reinforced box-type guideways in hardened steel, specifically for heavy duty removal.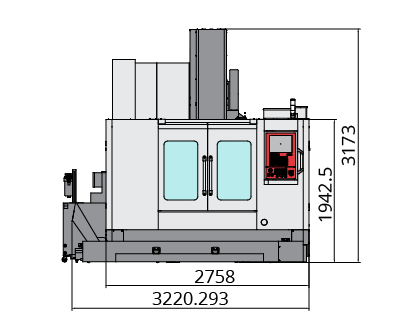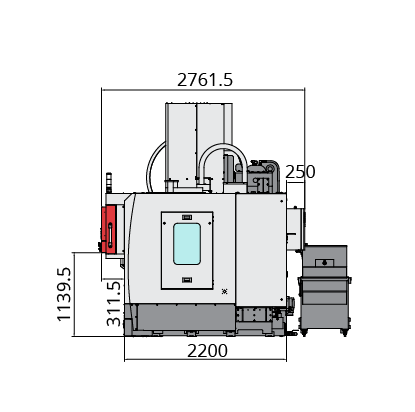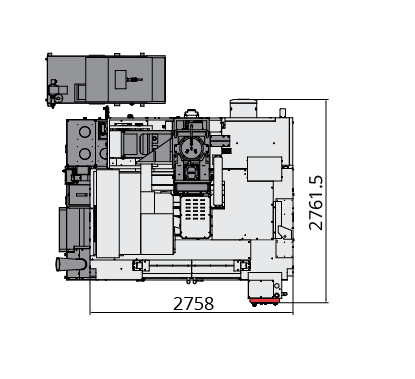 High Torque Vertical Machining Centers: long lasting quality and precision.
Pneumatic compensation on vertical axis with double cylinder grants excellent dynamic response.
Travels X Y Z : 1100 x 610 x 610 mm (43"x24"x24")
Table 1270x640mm (50"x25"), max. load 1200 kg.
Rapid speed 30 m/min
High Torque spindle ISO50 6000RPM 12kw/18.5kw, ZF 1:4, 2 speeds gear
box, max. torque 708 Nm
Swing arm ATC with 24 positions
Optional:
8000 and 10000/12000 rpm ISO40 with ZF 1:4, 2 speeds gear box
20 or 40 Bars tool lubrication through spindle
Machine characteristics:
The structures are fully made of GGG40 cast iron with superior damping properties, engineered with FEM analysis.
3 axis high performance C-frame moving table architecture with high rigidity base and column.
Column generously dimensioned (> 5500 kg net weight) to grant maximum rigidity and stability.
Oversized Box Type reinforced guides made of hardened steel are properly positioned to bear the strongest roughing operation.
Turcite-B and skilled hand scraping on the guides deliver minimum friction and the best milling quality in finishing.
4 guides installed on Y axis provide equal weight distribution along the entire X axis travel.
Direct coupling and pre-loaded ball screws are sized for high torque operations and precise positioning.
Axis speed
X
Y
Z
VHE 1166
24 m/min (945 ipm)
VHE 1687
10 m/min (394 ipm)
Linear axis travel
X
Y
Z
VHE 1166
1100 mm
610 mm
610 mm
VHE 1687
1600 mm
815 mm
700 mm
Milling spindles
Speed (rpm)
Power/torque (max)
Toolholder
6000
18.5 kW/708 Nm
ISO 50
ZF gear box 1:4
(opc. BT#50)