The K199 is the smallest machine in the K Series. It uses motors with ball screws for linear axis movement.
The screws are mounted on cooled supports providing an excellent guarantee against thermal drift.
Linear axes travel
X
Y
Z
(mm)
1650 (65")
750 (30")
850 (33")
Axes speed
(m/min)
30 (1181 ipm)
Milling Spindles
bi-rotary continuous/indexed
Speed (1/min)
24000
Max power (kW)
55
Toolholder
HSK63A
Work-piece table:
Dimensions
2000 x 1250 mm (79" x 49")
T-Slots
n° 5 - pitch 250 mm (10")
Loading capacity
12000 kg (26455 lbs)
(*) +150 mm rotating the C axis with vertical spindle
Milling head assembled on K199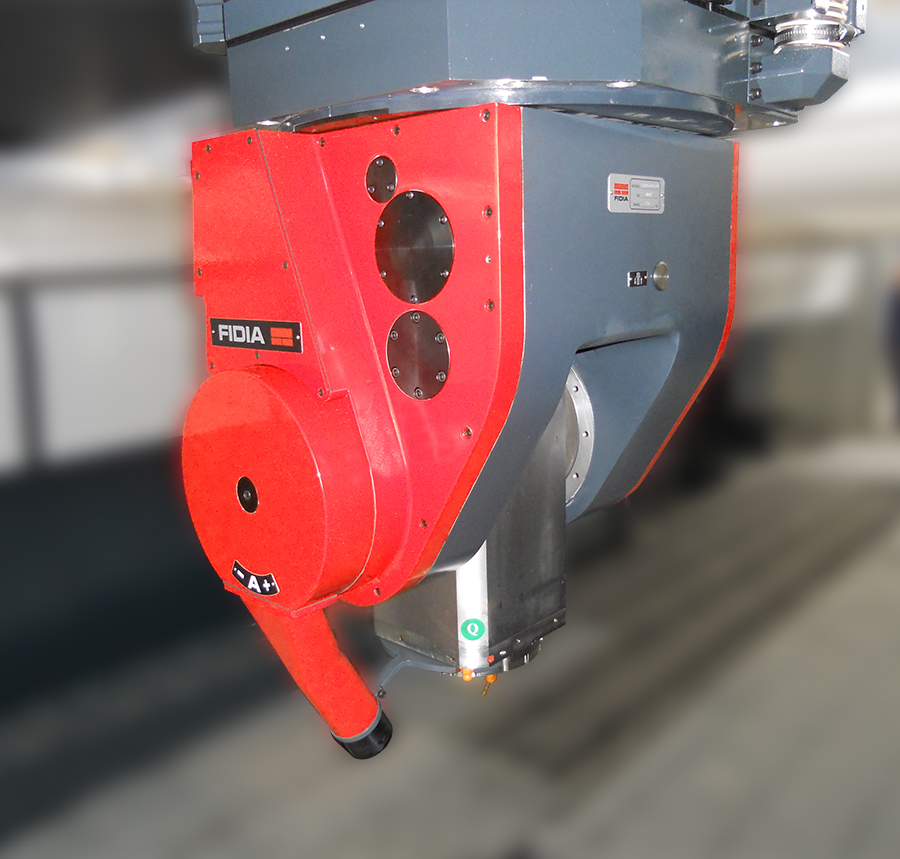 M5A/
55
The M5A/55 continuous bi-rotary head is ideal for medium-size or large milling machines that perform the complete machining cycle, from roughing out to finishing, where higher torque and power are required in HSC applications.