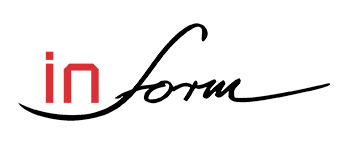 Listening to the workshop
Since its foundation in 1974, Fidia has brought innovation into the world of milling.
With its first CNC11 system, Fidia extended the use of numerical control to fields that until then had been the reserve of copying. Thanks to this technology, the machining of moulds, dies and other complex forms has seen significant progress in terms of precision, execution times, reliability and competitiveness.
Immediately appreciated in the field of moulds, dies and aeronautical components, Fidia controls soon spread worldwide.
Attentive to the requirements and suggestions of its broad Client base, Fidia has over time developed many functions that simplify and improve the efficiency of milling machines applied to the machining of complex forms. Often, these are solutions developed as a result of specific requests that are then fine-tuned in the field and made available to all our Clients.
Such functions are available on all Fidia numerical controls, Nc19, C20 and C40 Vision.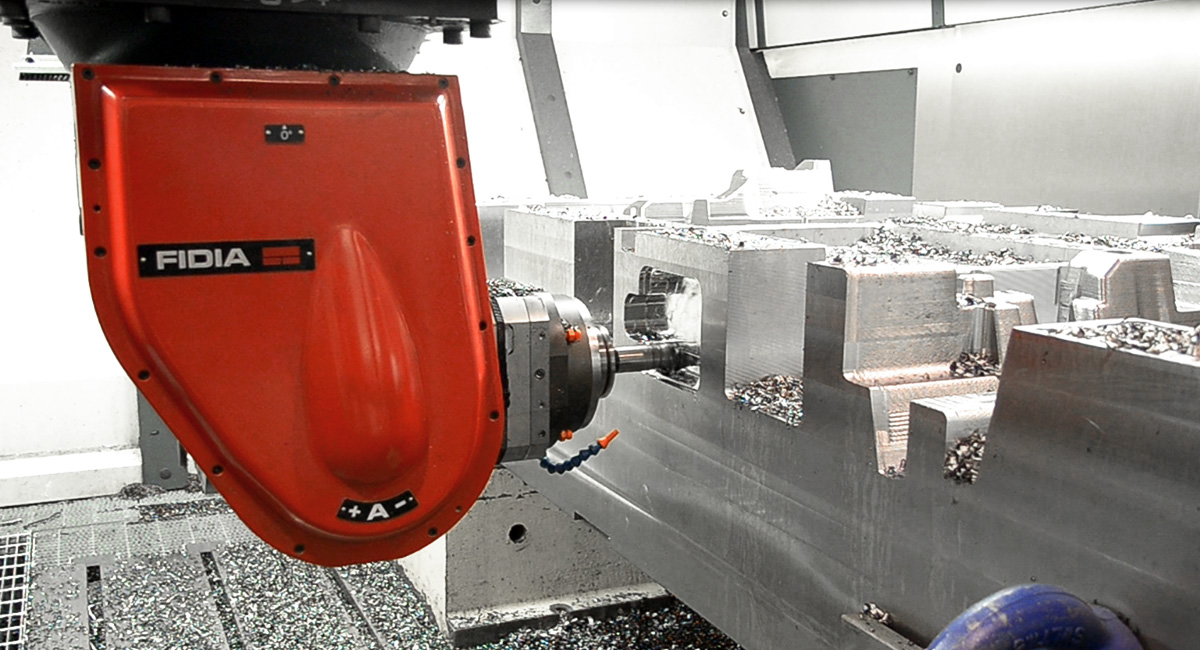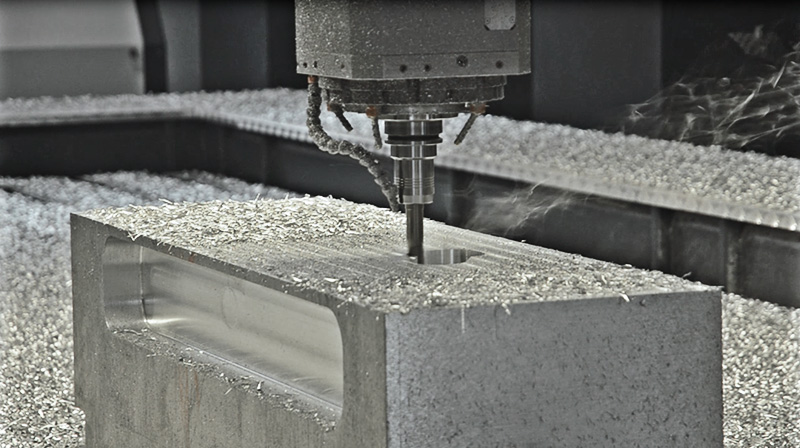 For 5-axis machining
Over many years' experience in 5-axis milling, Fidia has acquired in-depth knowledge and developed significant technologies in this field. Being directly involved in the development of both the machine tool and the CNC, Fidia has gained direct experience of the entire milling system that has proved extremely useful for a profound understanding of the requirements of this type of machining.
Without doubt 5-axis machining operations are more complex, both as regards programming and the use of the machines. For this reason, Fidia has developed different functions in order to simplify their use and enable users to approach this technology and benefit from the advantages offered by a large number of applications.
The most significant advantages include:
access to difficult to reach areas
being able to use shorter tools
improved cutting conditions
greater efficiency when milling, as the tool can be oriented in the ideal direction with respect to the surface to be machined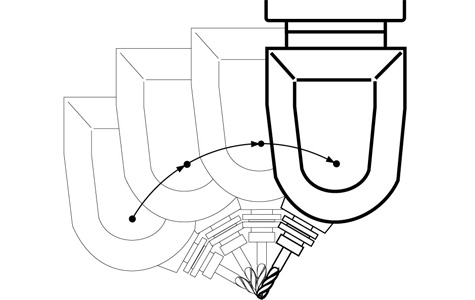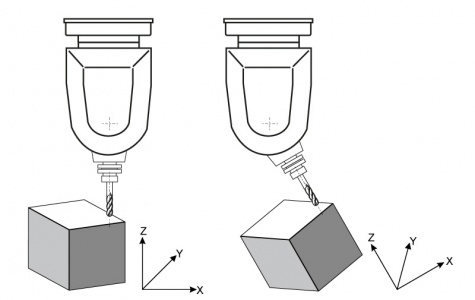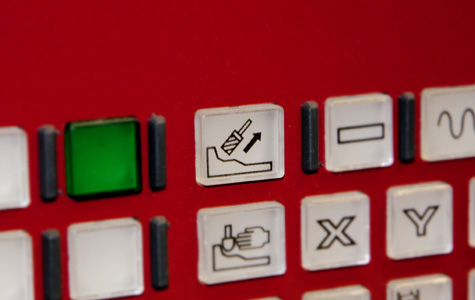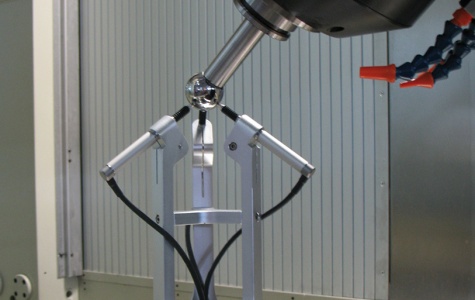 Fidia has over time developed many functions that simplify and improve the efficiency of milling machines
For 3- and 5-axis machining
Various functions available on the Fidia numerical control are the result of experience gained in the field of the machining of moulds and dies. These functions give the machine tool operator greater flexibility which is often useful when machining one-off parts.